This is a guide for Air 1. Are you looking for Air 1 Go, Air 1 Plus or Air 1 ANC ?
Locate the Touch Sensors

Air 1 features touch just below the outer bend of the headphones. Press this area gently with you fingers to control music, calls and more.

For a full list of touch commands, see list below.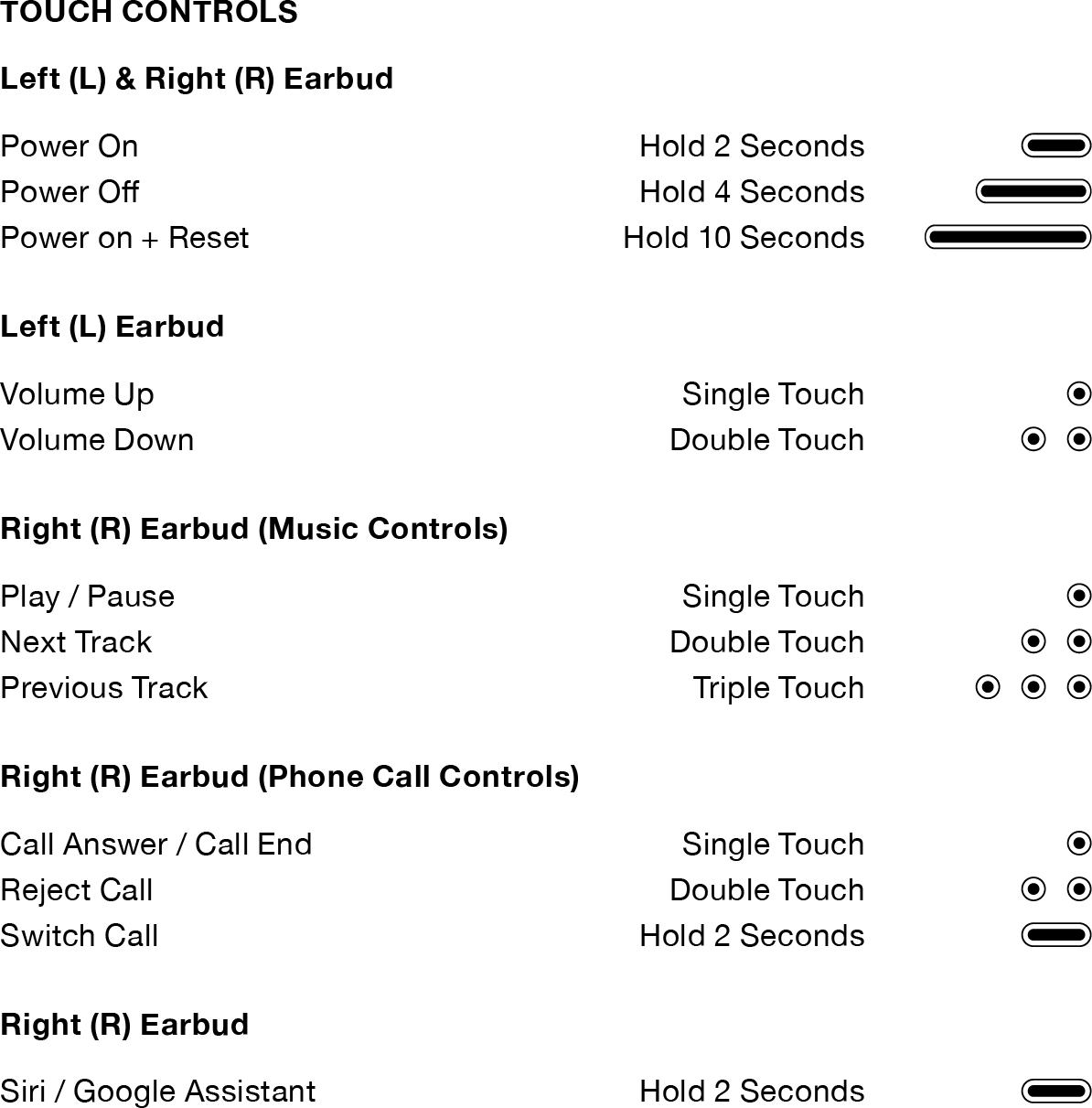 Need further help?