This guide helps you get started with Air 1 GO.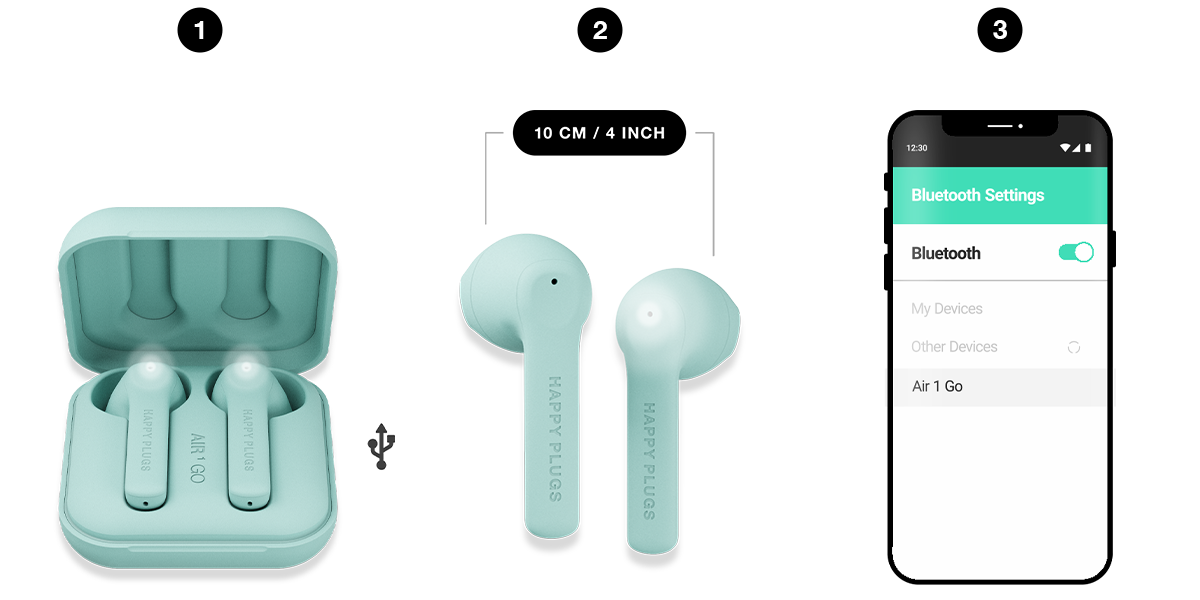 1. Charge
Before pairing Air 1 Go to your Bluetooth enabled device, make sure the Air 1 Go charging case has been charged for a couple of minutes.
2. Pair the Earbuds
Take the earbuds out of the case and hold them close to each other. The LED-lights will blink rapidly. When paired, one of the LEDs will stop blinking, while the other continues.
Air 1 Go is now ready to be connected to your Bluetooth device.
3. Activate Bluetooth
Go into your device settings and enable Bluetooth. You should find Air 1 Go in the list of devices.
Pro tip: When inserting the earbuds into your ears, make sure not to press the touch controls. If you accidentally press the touch controls for four (4) seconds, your earbuds will turn off.
Need further help?
Pro tip: If your device cannot find your Air 1 Go headphones, try repeating the steps above. If still not working, you might need to perform a factory reset. Please refer to this guide on how to reset.